Before we begin let's lay down some ground rules for this series. This is NOT a projection ranking, simply where players stand going into the season. So, sorry, rookies rank low on these. For rookies, I put where I think their absolute floor is compared to where other players in the league are at now. So just because a rookie is ranked low like Ja Morant, it does not mean that I think that is where they will be at mid-season. I am just ranking where they are NOW. I will make this a series for each beginning and end-of season.

On top of this, players projected to be out for the 2019-20 season or players that are uncertain to play, like Jusuf Nurkic, are not included. I am also not including what I call stopgap starters. If a player is not likely to be the starter for the whole year, such as Goran Dragic of the Miami Heat, then I will be including them in my ranking of bench/depth charts for teams.

In terms of what will be evaluated, I will be measuring things like win-shares and actual games won instead of just pure stats. If you contribute more to your team winning, you will be ranked higher. So while regular season stats are what is listed, postseason performance, rings won, etc. will be taken more into consideration than averaging 30 points on a 15-win team, for example.
All stats are collected from Basketball Reference.

30) Coby White, Chicago Bulls
I think White will be a lot higher up (and I mean A LOT) by seasons end, so this is by no means a reflection of his collegiate play. I simply have him lower than Morant because of some poor Summer League shooting performances and because I have a really hard time putting rookies over proven vets. Morant scores a little higher because I think he will start right out of the gates, while White might assume this position over time, as Satoransky (who would rank probably in the higher 20's) is the probable starting point guard, at least to begin the season.

29) Isaiah Thomas, Washington Wizards
I am as aboard the IT-redemption train as anyone else, but he was nearly unplayable with the Nuggets last season. He ranks around here because it is super unpredictable how well he will play in a Wizards system that is nearly nonexistent and is in chaos mode. For what it's worth, Ish Smith would rank around here too.

2018-19 STATS: 8.1ppg, 1.1rpg, 1.9apg, .4stl, 34.3%/27.9%/63% shooting splits, 7 PER, -.3 WS, -25 NET, -.3 VORP, -8.7 BPM

28) Terry Rozier, Charlotte Hornets
I have no idea who thought it was a good idea to hand out another huge contract after the notable misfires of signing Nicolas Batum, Marvin Williams, Michael Kidd-Gilchrist and Cody Zeller to huge deals, yet here we are. I think that Rozier will come into his own as a player, but his 39%-ish field goal percentage has him glancing at the bottom for now. I project this will be a resurgent season for the player, but it won't come at the glory of wins.

2018-19 STATS: 9ppg, 3.9rpg, 2.9apg, .9stl, 38.7%/35.3%/78.5% shooting splits, 12.9 PER, 3.2 WS, -2 NET, .6 VORP, -.7 BPM

27) Ja Morant, Memphis Grizzlies
I have Morant low, like all other rookies, so this is just where I project his absolute floor to be. Realistically he will end up near the top 15 by season's end, as his playmaking ability was unmatched in college, and currently Morant is my pick for rookie of the year, as he is surrounded by two great young players in Jaren Jackson Jr. and Brandon Clarke, as well as a reliable center in Jonas Valanciunas, with whom the pick-and-roll will likely thrive.

26) Delon Wright, Dallas Mavericks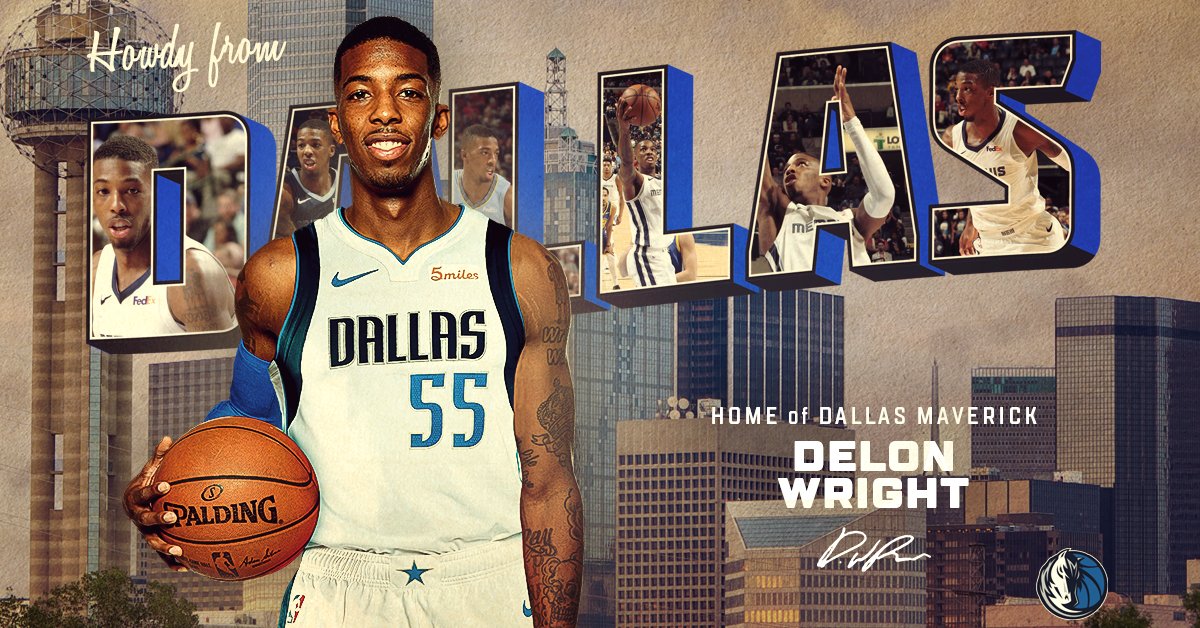 Wright earned a pretty hefty contract this past season for his good play with the Memphis Grizzlies and his relative youth. However, his shooting percentages were not anything to write home about, and I question how well he will fit in with a Mavericks team that is aiming to shoot a lot of 3-pointers this season, noted by the signing of Seth Curry and the attempted acquisition of Kelly Olynyk.

2018-19 STATS: 8.7ppg, 3.5rpg, 3.3apg, 1.2stl, 43.4%/29.8%/79.3% shooting splits, 15.5 PER, 4.3 WS, +3 NET, .8 VORP, 2.2 BPM

25) Dennis Smith Jr., New York Knicks
Smith falls lower than where some, including myself, expected. However, this is because of his mediocre shot-making ability and the fact that he added essentially zero wins to either the Mavericks or the Knicks last season. Yes, this is somewhat due to the fact that he was shockingly traded in the middle of his sophomore season, but he did have the reins to a directionless Knicks team, and only somewhat improved his stats. Smith is one of my favorite players in the league and is poised to make a huge jump next season, but it was impossible to rank him over more proven players.

2018-19 STATS: 13.6ppg, 2.9rpg, 4.8apg, 1.3stl, 42.8%/32.2%/63.5% shooting splits, 12.3 PER, 0 WS, -18 NET, -.1 VORP, -2.7 BPM

24) Lonzo Ball, New Orleans Pelicans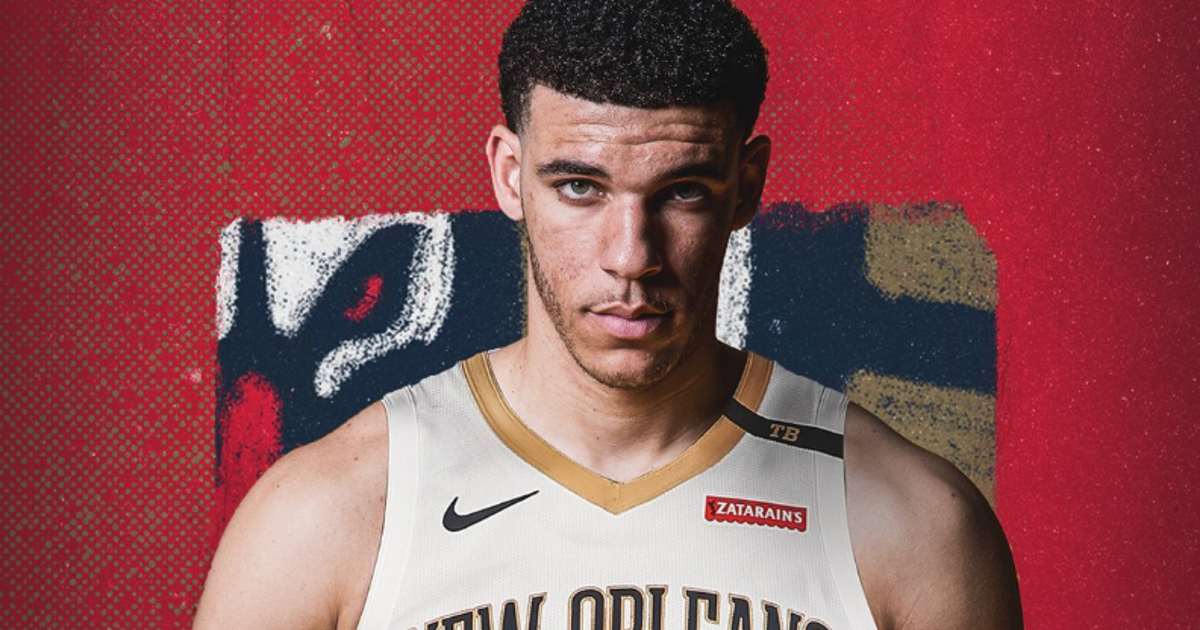 Ball barely edges out Smith, and does so only for his defensive prowess. Ball also had an impressive rookie season, so I took both player's rookie years into account as well. Seeing as how Ball nearly put up a 10/7/7 season last year, and that Ball was injured for a good chunk of this past season, it was hard to envision a scenario in which Smith ranked higher than the eldest Ball brother.

2018-19 STATS: 9.9ppg, 5.3rpg, 5.4apg, 1.5stl, 40.6%/32.9%/41.7% shooting splits, 11.7 PER, 1.6 WS, -9 NET, .9 VORP, .5 BPM

23) Collin Sexton, Cleveland Cavaliers
Advanced stats REALLY hate Sexton, so I tried not to focus my ranking specifically on those due to their relative unfairness. His win-shares, net and BPM are hurt by his surrounding teammates, so instead I looked at how he looked in game time. Sexton impresses me, but the fact that other young point guards made their team better (De'Aaron Fox, Trae Young), made it hard to rank Sexton much higher than this.

2018-19 STATS: 16.7ppg, 2.9rpg, 3apg, .5stl, 43%/40.2%/83.9% shooting splits, 12 PER, -.6 WS, -20 NET, -2.1 VORP, -5.2 BPM

22) Avery Bradley, Los Angeles Lakers
Yes, LeBron James is the "starting point guard" for the Lakers next year. Newsflash, this just means LeBron will be running the offense yet again, so not much of a change there. I pen Bradley as the likely stand-in, as a player that can play on the wing and defend point guards well. Bradley will excel in this role, as he did with the Celtics, but his terrible play with the Clippers last season has him a bit lower than where his talent normally places him, and makes his advanced stats look unappealing.

2018-19 STATS: 9.9ppg, 2.8rpg, 2.4apg, 1stl, 40.8%/35.1%/86% shooting splits, 7.6 PER, .3 WS, -17 NET, -.4 VORP, -2.8 BPM

21) Dejounte Murray, San Antonio Spurs
Murray comes lower than what some might expect, but this is simply because of a lack of actual time in the league. Dejounte was the guaranteed starter for last season until an abrupt ACL tear put him out for the entire year. Murray's defense and play-making gives off signs that he will be an elite player, but he starts off the year in the bottom tier of point guards due to his shooting and time needed to recover/readjust to the game, but make no mistake, he will be much higher.

2017-18 STATS: 8.1ppg, 5.7rpg, 2.9apg, 1.2stl, 44.3%/26.5%/70.9% shooting splits, 15.1 PER, 3.2 WS, -2 NET, 1.4 VORP, 1.2 BPM

20) Jeff Teague, Minnesota Timberwolves
I hate putting Teague this low because at times he is an all-star caliber player. Last season however, his stats severely declined and at times he became more of a detriment to his team than anything. He just barely edges out Murray, and will almost certainly drop more when other younger point guards begin to break out.

2018-19 STATS: 12.1ppg, 2.5rpg, 8.2apg, 1stl, 42.3%/33.3%/80.4% shooting splits, 15.4 PER, 2.2 WS, -4 NET, -.1 VORP, -2.4 BPM

19) Justise Winslow, Miami Heat
Winslow has a huge season ahead of him, as he will need to once again cement himself as the future point guard for this team, and prove capable of leading the Heat to many wins. He barely misses out on ranking higher than the next player, and is really around the same talent level as the next guy. Winslow will likely be higher this season, but the fact that he spent some of last season playing out of position (in particular when Goran Dragic was starting), has him hovering around the middle of the pack.

2018-19 STATS: 12.6ppg, 5.4rpg, 4.3apg, 1.1stl, 43.3%/37.5%/62.8% shooting splits, 12.8 PER, 2.8 WS, -6 NET, 1 VORP, -.1 BPM

18) Ricky Rubio, Phoenix Suns
Rubio does some things extremely well and some things awfully. Rubio is an excellent play-maker and makes his teammates better, and he will be sure to greatly improve both Devin Booker and DeAndre Ayton. However, his efficiency continues to be an issue and because of it I could not put the 28-year-old any higher on the list.

2018-19 STATS: 12.7ppg, 3.6rpg, 6.1apg, 1.3stl, 40.4%/31.1%/85.5% shooting splits, 14 PER, 3.7 WS, -2 NET, .9 VORP, 0 BPM

17) D.J. Augustin, Orlando Magic
One might be surprised to see Augustin ranked so high, but it is hard to find many flaws with what he did for the Magic last season. For one, Augustin put up great shooting numbers and most importantly, he helped the Magic get into the playoffs for the first time in a long-time. While Markelle Fultz may one day take over this spot in the distant future, Augustin has done a fantastic job as the standing point guard for the Magic.

2018-19 STATS: 11.7ppg, 2.5rpg, 5.3apg, .6stl, 47%/42.1%/86.6% shooting splits, 15.7 PER, 6.9 WS, +10 NET, 1 VORP, -.3 BPM

16) Patrick Beverley, Los Angeles Clippers
Beverley is hard to rank, because his stats do not pop out as being an upper tier point guard. However, his defensive prowess is unquestionable, and the Clippers success as a playoff team this season was incredibly dependent on his ability to lock down opposing players and mentor Shai Gilgeous-Alexander immediately. The Clippers success this season depends on if Beverley can help the team lock down some of the elite point guards in the west.

2018-19 STATS: 7.6ppg, 5rpg, 3.8apg, .9stl, 40.7%/39.7%/78% shooting splits, 11.8 PER, 4.8 WS, +8 NET, 2.3 VORP, 2.3 BPM

15) Reggie Jackson, Detroit Pistons
Jackson is somewhat of an enigma. Sometimes he appears as if he is an all-star level player and other times, like the beginning of last season, he plays on an average level. Jackson kicked it into high gear at the end of last season, but the Pistons overall success is dependent on if Jackson can be their go-to play-maker.

2018-19 STATS: 15.4ppg, 2.6rpg, 4.2apg, .7stl, 42.1%/36.9%/86.4% shooting splits, 15.2 PER, 5 WS, -1 NET, 1 VORP, -.3 BPM

14) Malcolm Brogdon, Indiana Pacers
Brogdon joined the illustrious 50/40/90 shooting club last season, after missing just ELEVEN free throws last season. While his ranking may appear low comparative to his impressive stats, advanced or not, Brogdon, the 2016 rookie of the year, is in the upper echelon of point guards. Brogdon cannot be ranked much higher though, due to the fact that he will have to be the primary generation of play-making and scoring for the first time in his career, as he will be the full-time point guard and first scoring option with Victor Oladipo battling injury until mid-season.

2018-19 STATS: 15.6ppg, 4.5rpg, 3.2apg, .7stl, 50.5%/42.6%/92.8% shooting splits, 17.8 PER, 6.5 WS, +13 NET, 1.6 VORP, 1.5 BPM

13) Eric Bledsoe, Milwaukee Bucks
Bledsoe simply gets buckets. He is a near all-star level player that helped the Bucks reach new heights last season and he certainly helped Giannis Antetokounmpo attain MVP status. While his per-game stats may appear far weaker than those around him on this list, keep in mind that Bledsoe was playing with Antetokounmpo, Khris Middleton, Brogdon and Brook Lopez as offensive options around him.

2018-19 STATS: 15.9ppg, 4.6rpg, 5.5apg, 1.5stl, 48.4%/32.9%/75% shooting splits, 19.3 PER, 8.2 WS, +11 NET, 3.2 VORP, 3.5 BPM

12) Trae Young, Atlanta Hawks
Young, the rookie of the year runner-up last season, will almost certainly be in the top ten after next season, and honestly has a great case to be there now. His scoring and shooting are incredible (though his early season performances don't help his numbers convey that), and he has the Hawks looking like one of the must-watch teams next season, despite them being far from a playoff lock.

2018-19 STATS: 19.1ppg, 3.7rpg, 8.1apg, .9stl, 41.8%/32.4%/82.9% shooting splits, 17 PER, 3.3 WS, -10 NET, .6 VORP, -1.1 BPM

11) Jamal Murray, Denver Nuggets
Murray just barely misses out on the top ten, to the chagrin of Nuggets fans across the world. Simply put, this came down to the fact that Murray had a far better supporting cast than number ten did, and still put up around the same per-game numbers, with slightly worse shooting numbers and wins added. Murray might be the more talented player, and did make the Western semi-finals this past season, but that remains to be proven thus far.

2018-19 STATS: 18.2ppg, 4.2rpg, 4.8apg, .9stl, 43.7%/36.7%/84.8% shooting splits, 16 PER, 5.1 WS, -1 NET, 1.3 VORP, .1 BPM

10) De'Aaron Fox, Sacramento Kings
Fox ranks higher than Murray and Young for a few reasons, though the margin is incredibly close. The main reason is that, as the best player on his respective team, Fox took the Kings to the cusp of the playoffs for the first time in a long time, and just barely missed out. Fox did all of this with impressive statistics and by being one of the fastest and most electric players in the league. All of this plus his 7.3 assists per game definitely warrant top-ten status.

2018-19 STATS: 17.3ppg, 3.8rpg, 7.3apg, 1.6stl, 45.8%/37.1%/72.7% shooting splits, 18.1 PER, 5.6 WS, -1 NET, 2 VORP, 1.1 BPM

9) Chris Paul, Oklahoma City Thunder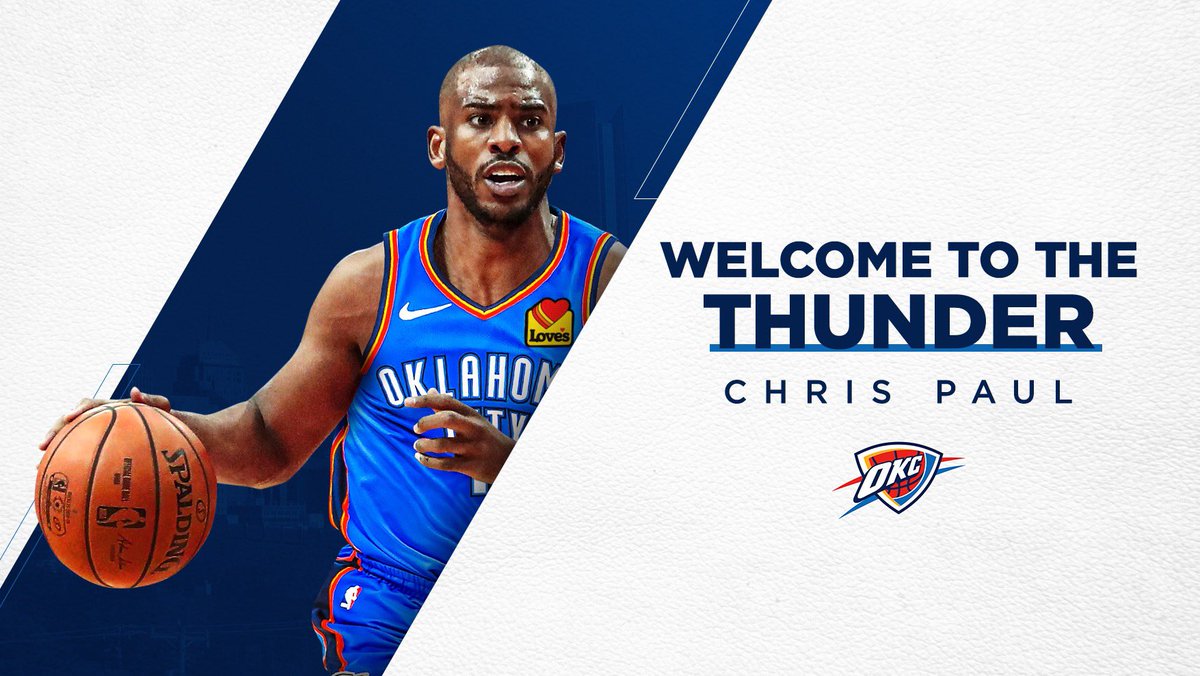 Paul's placement comes down to age in the end. He helped the Rockets make the Western Conference Finals in his stint with the Rockets and then had a disappointing end to the season this year in a sweep. Paul was traded for Westbrook in the aftermath of the shocking Paul George trade to the Clippers, Paul's old team, so it will be interesting to see CP3 in a different setting than he's been in during his time in the league. The Thunder will be hard-pressed to see the playoffs, but with such talent as CP3, Danilo Gallinari and Shai Gilgeous-Alexander, it is impossible to write them out either.

2018-19 STATS: 15.6ppg, 4.6rpg, 8.2apg, 2stl, 41.9%/35.8%/86.2% shooting splits, 19.7 PER, 6.6 WS, +9 NET, 2.4 VORP, 3 BPM

8) Ben Simmons, Philadelphia 76ers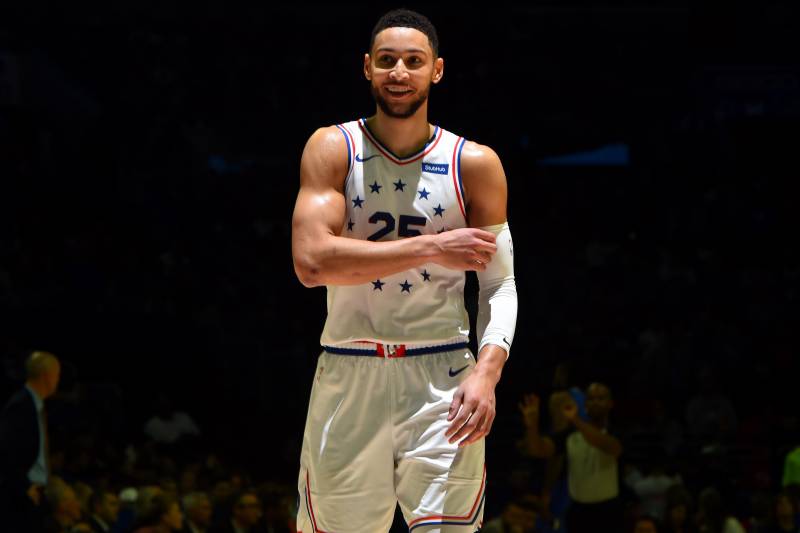 Simmons will undoubtedly end up way higher on this list as early as next season, but I could not, in good faith, rank him higher than those with more playoff success. Simmons has under-performed in the postseason in both of his years in the league, but his statistics, frame and overall basketball IQ make him one of the best young players in the league. Look for Simmons to make another huge jump this season.

2018-19 STATS: 16.9ppg, 8.8rpg, 7.7apg, 1.4stl, 56.3%/0%/60% shooting splits, 20 PER, 8.2 WS, +6 NET, 4.1 VORP, 4.1 BPM

7) Mike Conley, Utah Jazz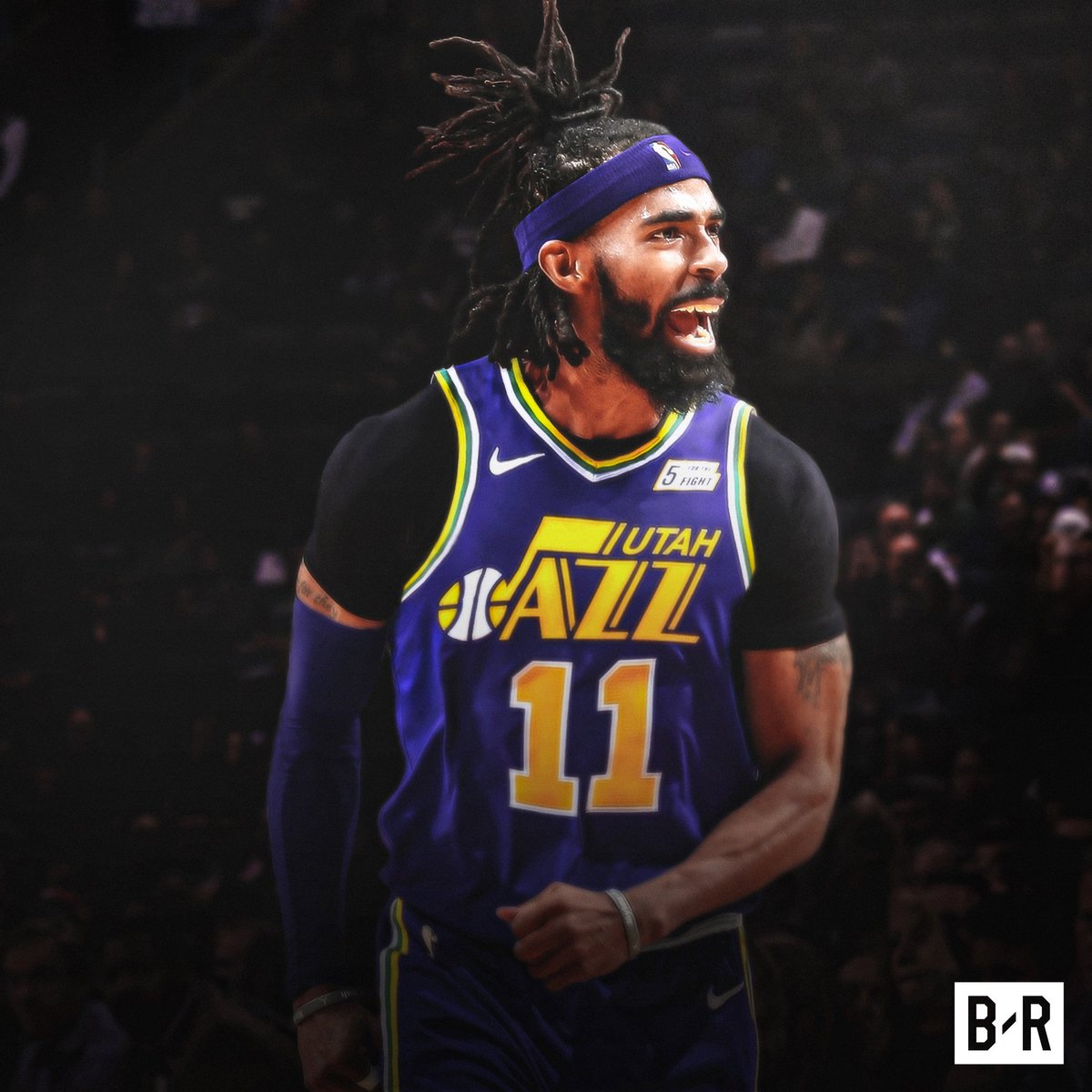 Conley is definitely the most underrated star in the league, in my opinion. But that's not the reasoning for his ranking. Instead, he simply does a little bit of everything. Whereas with most stars you can point out one huge flaw, there are not any glaring problems with Conley's game. He shoots well, betters his teammates, is a great locker room leader, is fierce in the playoffs, scores a lot, defends well, etc. Despite being on a miserable, but growing, Grizzlies team this season, Conley still managed to put up nearly the same win-shares as Ben Simmons and better than Kyle Lowry, Kemba Walker and Russell Westbrook.

2018-19 STATS: 21.1ppg, 3.4rpg, 6.4apg, 1.3stl, 43.8%/36.4%/84.5% shooting splits, 21.4 PER, 8 WS, +6 NET, 3.2 VORP, 3.4 BPM

6) Kyle Lowry, Toronto Raptors
I almost had Lowry below Conley, and honestly they can be viewed as 6A and 6B, but I went with Lowry for the sixth spot because he was the second or third best player on a championship winning team. Much of Lowry's impressiveness comes from an eye-test, but his 8.7 assists per game and nearly seven wins added are not numbers to shy away from either. Lowry and Pascal Siakam work well together and it will be interesting to see how long Toronto keeps this team together.

2018-19 STATS: 14.2ppg, 4.8rpg, 8.7apg, 1.4stl, 41.1%/34.7%/83% shooting splits, 16.5 PER, 6.6 WS, +7 NET, 2.8 VORP, 3.1 BPM

5) Kemba Walker, Boston Celtics
Walker lands in the top five, as he is definitely a transformative player for a franchise. Losing Irving to free agency does not nearly hurt as bad for Celtics fans, knowing that the team has an ample replacement ready. Walker's handles are exciting, his shooting is great when he gets hot and Walker is a great leader and locker room presence. Walker will certainly help the Celtics make the playoffs, as he and the franchise embark on a season that is dependent on the growth of Jayson Tatum and Jaylen Brown.

2018-19 STATS: 25.6ppg, 4.4rpg, 5.9apg, 1.2 stl, 43.4%/35.6%/84.4% shooting splits, 21.7 PER, 7.4 WS, -2 NET, 3.9 VORP, 3.3 BPM

4) Russell Westbrook, Houston Rockets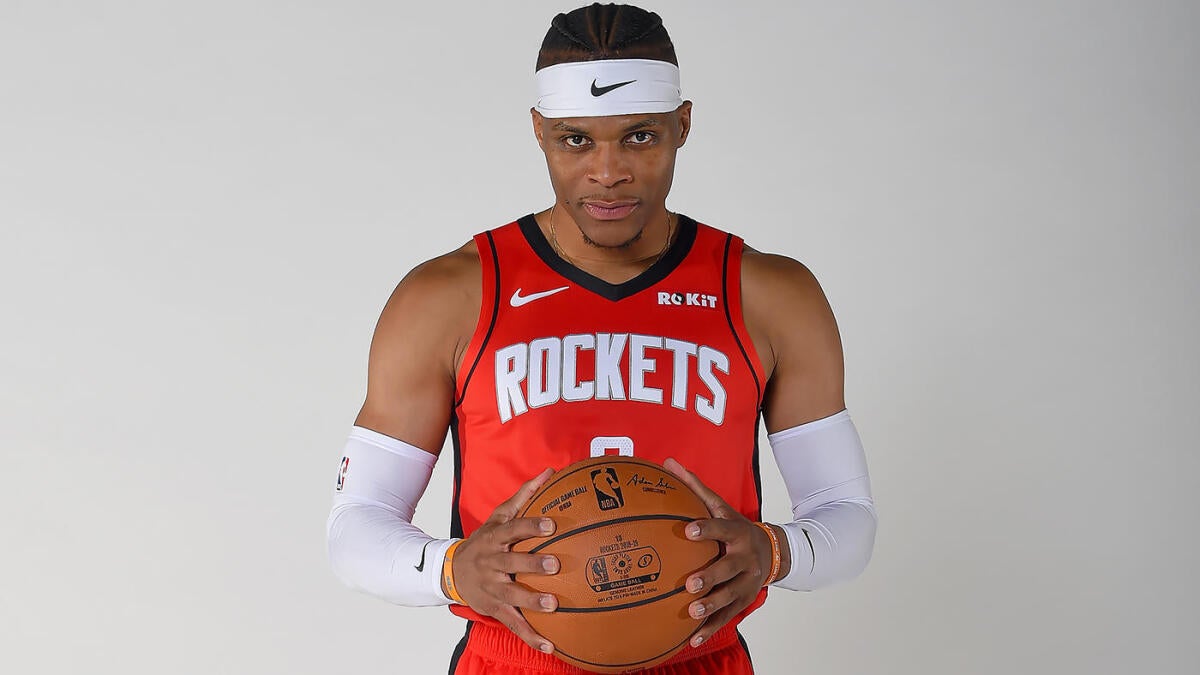 A few things put Westbrook out of the top three. One, his shooting is definitely not ideal. Compared to the top three, Westbrook's shooting numbers look pretty abysmal. Two, he does not add nearly as many wins to his team as the top three, nor has he taken the Thunder very far in the playoffs without Kevin Durant. Being with the Rockets and James Harden might move the Rockets up the food chain, but by how much? That remains to be seen, but Westbrook is one of the most electric and dynamic players in the league. Doubting him is not wise.

2018-19 STATS: 22.9ppg, 11.1rpg, 10.7apg, 1.9stl, 42.8%/29%/65.6% shooting splits, 21.1 PER, 6.8 WS, +2 NET, 5.6 VORP, 6.5 BPM

3) Kyrie Irving, Brooklyn Nets
Yes, Irving is the third best point guard in the league. Yes, Irving did win a championship as the second-best player. But, Irving failed to impress in the last two seasons, either due to injury or otherwise. His ability to lead will be truly tested this year without his new co-star Kevin Durant, but make no mistake, Irving makes the Nets a force in the East, and he is a great point guard. His 3-point shooting does not get talked about nearly enough, as he is up there with the greats.

2018-19 STATS: 23.8ppg, 5rpg, 6.9apg, 1.5stl, 48.7%/40.1%/87.3% shooting splits, 24.3 PER, 9.1 WS, +10 NET, 4.7 VORP, 6.4 BPM

2) Damian Lillard, Portland Trail Blazers
While one may argue recency bias for the ranking of Lillard over Irving…Irving did win a championship not so long ago after all…but I am looking at individual performance here, not team performance. And Lillard consistently does more for his team than Irving. Lillard not only added three whole more wins than Irving did last season, but he and his team made it further than the conference-winning Denver Nuggets, James Harden-led Houston Rockets and the Russell Westbrook/Paul George duo in Oklahoma City. Lillard deserves his credit here, though the line between he and Irving is razor thin.

2018-19 STATS: 25.8ppg, 4.6rpg, 6.9apg, 1.1stl, 44.4%/36.9%/91.2% shooting splits, 23.7 PER, 12.1 WS, +9 NET, 5.4 VORP, 5.5 BPM

1) Stephen Curry, Golden State Warriors
Curry is the undisputed best point guard in the league right now. There is not much else to say other than look at the insane numbers this man puts up each and every season. His 43.7% shooting from deep on nearly 12 attempts per game is unmatched and he will go down in history as one of the best point guards of all-time and a truly underappreciated superstar.

2018-19 STATS: 27.3ppg, 5.3rpg, 5.2apg, 1.3stl, 47.2%/43.7%/91.6% shooting splits, 24.4 PER, 9.7 WS, +10 NET, 4.9 VORP, 6.3 BPM