(PM)- After going many weeks without signs of tropical life in the Atlantic basin, models are now suggesting a close encounter with a tropical system.
The ECMWF model was the first to catch onto the system possibly developing just a few days ago. Odds for development were low at first but have climbed to a high of 80% today per National Hurricane Center.
Origin
This system is quite unusual to begin with as its origins come from a low pressure that is currently spinning over land in the southeastern United States. Most tropical systems move from east to west off of Africa.
Forecast
We are expecting the system to slowly creep southward tonight and to be over water in the coming days. Currently waters are well above the threshold to support a tropical storm or even hurricane.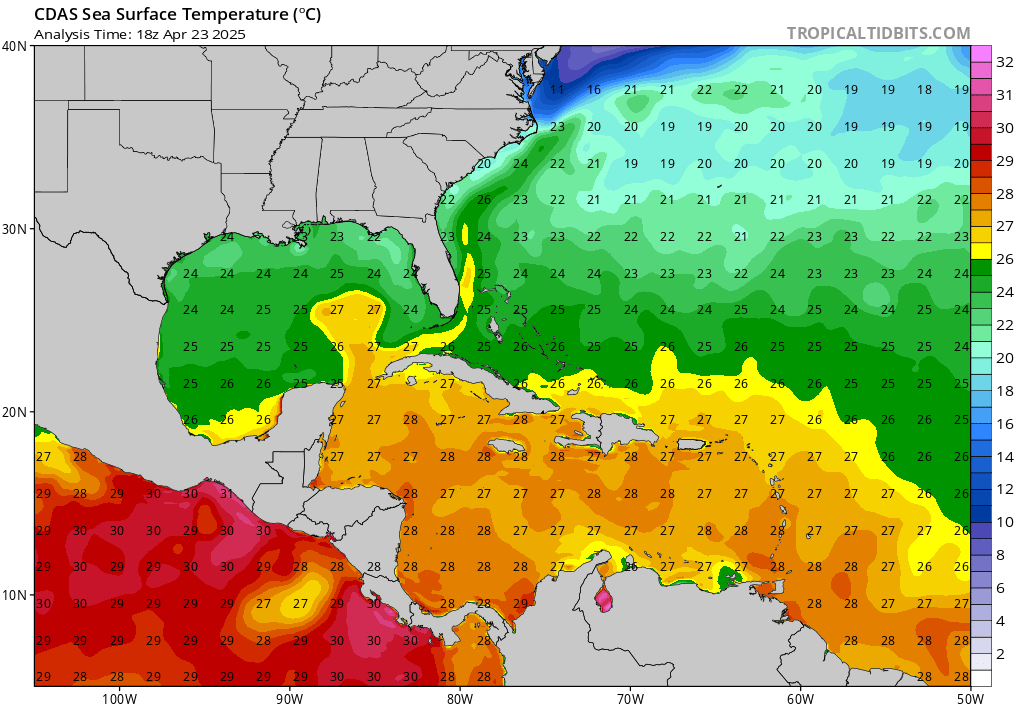 Wind shear is also currently very low where the storm is headed, indicated by the dark blues and black. This means the system will have no problem developing a circulation with no wind in the upper atmosphere to pull it apart.
The new and improved GFS model shows the storm hugging the Gulf Cost with little development due to land interaction. This would be considered the best case scenario as land would cutoff the storms main energy source of warm water. The model does show landfall in eastern Texas as a moderate level tropical storm.
However, the much more reliable ECMWF model paints a much different and possibly grimmer picture in its latest runs. The model drops the storm further south limiting its interaction with land. It too only shows a strong tropical storm but with a little more time over water the storm could rapidly strengthen.
However, it is always important to not take each model run too seriously as they frequently change. They are just tools to help give us an idea of what will happen.
Any landfall would not happen until Saturday at the earliest. Now would be a good time to go over hurricane preparedness if you live in the Gulf states. It is always a good idea to have a plan, even if the storm is not supposed to impact you.
More updates will be released as they become available – Michael Barletta