(PM) — A 5-year-old Congolese boy who traveled into Uganda has acquired a diagnosis of Ebola; the first established case outside the Democratic Republic of Congo since an outbreak started in 2018.
The outbreak, the second largest in history, has affected more than 2,000 people and generated 1,390 deaths since it was observed afresh in July 2018.
The outbreak is in a mineral-rich African country that is three times the area of Texas.
The World Health Organization said the infected child's family entered Uganda on June 9.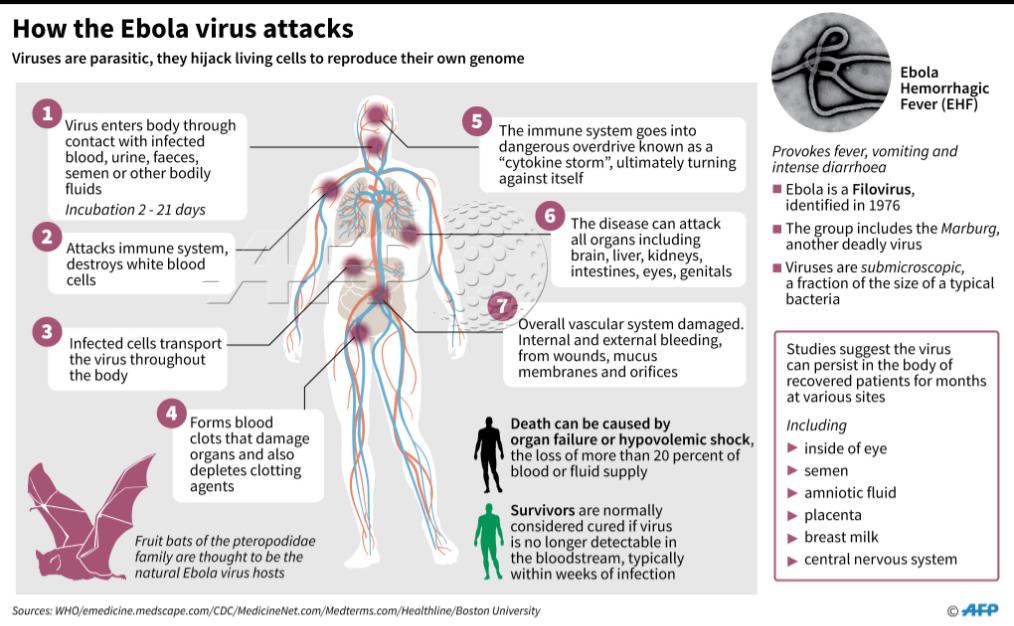 Ebola is an aggressive viral infection that spreads through contact with the bodily fluids of infected people. It can lead to uncontrollable bleeding and death.
The biggest Ebola outbreak in history devastated the West African nations of Guinea, Liberia and Sierra Leone from 2014 to 2016, eliminating more than 11,300 people.